So you're looking for jobs that pay $1000 a day, right?
That's why you came here.
Maybe you're a high-school senior doing some early research to make sure you choose the right college degree.
Or maybe you're a professional looking to 10-X your income.
Whatever the reason, this post will answer your question with a list of high-paying jobs.
But before we jump into the list, let's crunch some numbers first.
How to Make $1000 a Day
To earn that much in a day means you'll join the elite 1% of wage earners.
Assuming an average work-week, you'll be pocketing a cool quarter of a million annually.
Here's how that breaks down:
Given the following variables…
| Variables | Number |
| --- | --- |
| Hours per week | 40 |
| Days per week | 5 |
| Holidays per year | 10 |
| Vacation days per year | 15 |
Table showing an average work schedule
We get…
Time
Holidays & Vacations
Excluded
Holidays & Vacations
Included
Hourly
$125
$113
Daily
$1,000
$904
Weekly
$5,000
$4,519
Bi-Weekly
$10,000
$9,038
Bi-Monthly
$10,833
$9,792
Monthly
$21,667
$19,583
Quarterly
$65,000
$58,750
Annually
$260,000
$235,000
Table showing projection for earning $1000 a day.
Note: Data assumes 52 working weeks or 260 weekdays per year in its calculations. In reality, most jobs typically exceed these numbers. Figures were rounded for simplicity.
Based on the table above, you'd need a job that pays you a minimum of $125 per hour to make $1000 a day.
Of course that's easier said than done.
Sure, the math checks out. But how do you convince an employer to pay you almost 6-times the average wage?
It's simple: You've got to increase your value to the company.
This can happen in a number of ways such as increasing your skill set, being a superior worker, and playing the office politics like a chess grandmaster.
If you've genuinely done those things and haven't been rewarded then there are only two options left. You either:
Find a company that will pay you what you're worth, or
Become self-employed
Most people choose to remain unhappily employed until they either get fired or die.
I may be wrong, but doesn't that sound like self-inflicted abuse to you?
The good news is, you can do something about it.
If you really want to make $1000 a day, here are some jobs that can make it possible.
17 Jobs That Pay $1000 a Day
Unlike most lists like this, you won't find any medical or legal type jobs here. That's by design.
You see, you're smart enough to knows that doctors, lawyers, dentists, surgeons, anesthesiologists, etc, all get paid very well.
But there are many other jobs that offer similar pay, if not more. And some don't even require you to spend years in school or rack up mountains of debt.
In fact, almost half of the jobs on this list don't require a college degree. And there's even one you can start today!
Now, you can certainly find other jobs by doing your own research. But until then, this will be your best resource for non-medical jobs that pay extremely well.
So keep reading to learn about these lucrative jobs.
Network Engineer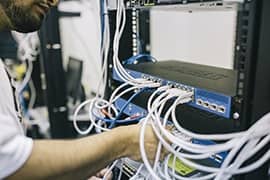 Network engineers are responsible for managing computer networks to keep them running smoothly.
It involves connecting multiple computers to one primary computer called a server. You can think of it as a digital version of an MLM or Pyramid scheme – minus the obnoxious friend and financial scam.
Becoming a network engineer usually requires a Bachelor's Degree. However, it's possible to land a job with just IT-related experience and advanced certifications.
Most companies won't care about the degree if you can show them results and have confidence in your abilities.
There are many people without degrees in this field that make well over $125 per hour. In fact, some even make more than degree holders because they never stop developing their skillset.
Meanwhile, most degree holders are content with being average and earning less.
If you have a thing for computers, network engineering might be a job worth considering.
Business Coach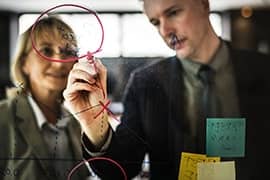 Imagine a chilly room, a stage, and sharply dressed man or woman addressing a desperate crowd.
That is not the kind of business coach I'm talking about. Those people are professional money extractors.
A business coach is a type of consultant who helps entrepreneurs, professionals, and businesses, to strategically solve their problems.
The main areas of focus for most clients are usually: increasing revenue, career advancement, or business growth.
Successful business coaches only need a handful of clients to make over $200,000. That's because they don't work on a per-hour basis. They understand the value of their time and so do their clients.
While you don't need a degree to become a business coach, you do need training and experience. So heavily investing in your own personal development is important. And if you've already got both, then you just need a source of clients.
The best clients are usually entrepreneurs or businesses with annual revenues greater than $5 million. These are the clients who prioritize solutions and are willing to spend money to get them.
Blogger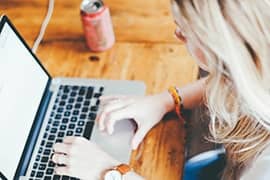 Compared to all the jobs on this list, blogging is by far the easiest.
You're probably wondering why this is considered a job. And you're not wrong.
After all, there are tons of bloggers who can barely afford to buy a loaf of bread.
The good news is, you can make $1000 a day by blogging.
The secret to success lies in understanding the business of blogging rather than the act of blogging.
Obviously this is a self-employed job, but it's the only job on this list where you can make passive income. You don't need to work long hours nor do you need clients. It can truly be a 4-hour work week lifestyle business.
You can literally start blogging for less than $150.
Not only is that like a penny compared to getting a college degree, it's an investment that can increase your income exponentially!
Securities and Exchange Commission (SEC) Accountant
Surprise, surprise. Government employees get paid extremely well.
As far as this job goes, responsibilities include things like audits, financial reporting, reviewing controversial financial issues, and more.
Unfortunately, the biggest drawback to this job is actually being able to get it.
Unless you're an accounting prodigy or have serious connections, a Bachelor's and Master's may not be enough to break into the Security and Exchange Commission.
Also, finding and applying for these jobs can only be done via the USAJobs.gov website. There you'll be able to create a profile and monitor future openings at the SEC.
In the event that you do land the job, you'll enjoy more benefits than just a lucrative salary. You'll also get all the amazing perks that come with being a federal employee. It's actually kind of a dream job.
Editor
Print media may be dying (or dead) but editors' salaries a very much alive. Specifically senior editors and editors-in-chief.
Some would argue that the position is nothing more than a glorified manager. And while they may have a point, it's not so cut and dry.
Top editors have a lot of responsibility on their shoulders. They create editorial boards, determine what gets published, and are usually the face of the magazine or newspaper.
It's an old-school job that definitely requires a Bachelor's Degree. Typical fields of study are English, Journalism, Communications, and Art.
In order to make high six figures as an editor, you'll probably have to be working with some of the best publications on the planet. Think companies like Condé Nast and The New York Times.
Software Engineer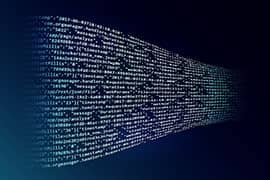 These engineers analyze and solve programming problems. They also create the framework for developers who write code that brings a software to life.
So whenever you visit a website or download a cool app, the software engineer is the one responsible for making sure everything works behind the scenes.
Back in the day you'd need a Computer Science degree and lots of math courses to become a software engineer. That's still true today. However, it's not really a necessity.
You can take a course or acquire certifications to become a software engineer regardless of your educational background. This means it's possible to change careers or pick up a new one very easily.
With the right company you can make over $1000 per day as a software engineer. And if you ever manage to get promoted to Chief Technology Officer (CTO), then you better be ready to make it rain.
Underwater Welder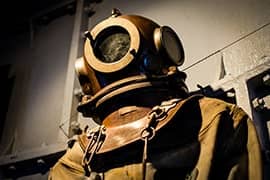 Being an underwater welder is a very high-risk, high-reward job.
Just as you might imagine, this job involves welding structures underwater. Sometimes at very extreme depths.
The requirements for becoming an underwater welder aren't as expensive or long as a college degree. You only need high school diploma (or GED), certification, and the ability to pass a diving physical.
And with a shortage of these type of welders, the salary can be very rewarding.
Unlike a desk job, this profession often requires travel to remote places and time away from home. And most jobs are usually in the oil industry.
It's worth noting that experience, time spent under water, depth, equipment used, etc, are factors that influence whether you'll make $1,000 a day or not.
Quantitative Analyst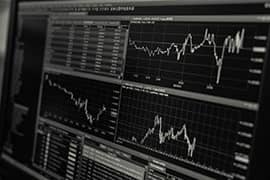 Often referred to as "quants" in finance, quantitative analysts eat, sleep, and breathe mathematics.
They use mathematical and statistical models to solve financial or risk management problems.
Given their skills, quants usually find themselves in industries with lots of money. This includes stock-trading, insurance, accounting, etc.
Unless you're a real life Watson, you'll need a degree in math, engineering, or some other analytical field of study involving numbers.
In the financial industry, where trillions of dollars exist, finding quants who make over $200,000 is pretty normal.
Marijuana Master Extractor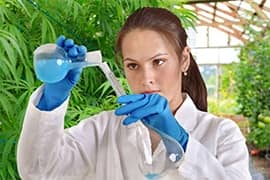 As expected, the legalization of weed has created tons of jobs with more to come in the future.
One of those jobs happens to be a master extractor. And no, it's not what you think.
These professionals are responsible for processing the active THC and CBD compounds in marijuana and hemp. Compounds that are used to produce oils, concentrates, edibles, and other cannabis-related products.
Unsurprisingly, the job requires you to have a degree in Ph.D. in biochemistry with a background in engineering.
Do you know what that means?
The pool of eligible candidates is extremely small. And despite companies offering candidates as much as $250,000 a year, it's still not enough.
However, even without a Ph.D. you can still get a job. People with degrees in botany, chemistry, and pharmacology are also in high demand.
Salesperson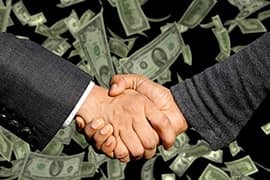 After blogging, sales is probably the next easiest job on this list.
Surprised? Don't be.
Like most people, you probably hate the idea of being sold to or selling. But there's a reason for that…
It's because most sales people constantly push shitty products. These are the folks in low-level jobs making an average salary.
Successful sales people don't waste time selling trinkets to people who can't afford them. They usually sell to high net worth customers. And the really elite sales people work for large reputable companies doing business-to-business (B2B) sales.
It's often said that if you learn how to sell, you'll never starve. #truth
BTW if you think you need an expensive degree, think again…
Some of the richest sales people didn't make it through college. People like Michael Dell and John Paul Dejoria, both of whom are billionaires today.
Now, you don't have to start your own company to succeed. The secret to getting paid $1000 a day in sales is not about selling your product…
It's about empathizing with your customer and solving their problems.
Some of the best sales jobs are in the technology, automotive, and mortgage loan industries. But there are many more.
Software Developer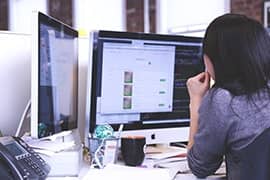 Bringing product ideas to life is what software developers do.
They work on things such as design, specification, aggregation, implementation, testing, and deployment.
Most software developers are well versed in programming languages such as Python, Java, Scala, and more.
While companies ideally like candidates with an engineering or IT-related degree, it's not a major requirement. Certifications and courses make it possible for non-degree holders to enter this industry.
As long as you can prove yourself and have the right experience, the job possibilities are endless.
Everyone from App Developers to Full Stack Developers enjoys a healthy amount of compensation within this industry.
Investment Banker Associate
In the world of finance, investment banking is one of the most sexy and appealing jobs.
Movies like The Wolf of Wall Street, Margin Call, and Trading Places do a heck of job of 'glamourizing' the profession. And of course, the occasional scandals help too.
Being an investment banking associate means you get to advise executives on things like acquiring companies, selling companies, taking companies public, raising capital, and more.
As you might expect, salaries are pretty high in this industry. Most associates start out as analysts, where first-year earnings can exceed $100,000 with sign-on bonuses.
Unfortunately, you do need a Bachelor's degree to gain access to those perks. Finance or business-related degrees are common, but other degrees like engineering are also accepted.
After a few years, or if you already have an MBA, your compensation can exceed $260,000.
Did you really expect anything less from an industry where money talks?
Data Scientist
In the ever-expanding world of technology, these professionals are highly sought after.
Simply put, this job is all about the analysis and interpretation of data. These scientists process insane amounts of data from various sources looking for patterns.
Once found, those patterns are used to create statistical models that relate to human behavior.
For example, a company like Amazon may use algorithms to measure how small changes in online ads influence consumer behavior.
Naturally you need to have a Ph.D. in a math or behavioral type field such as astrophysics or cognitive psychology.
If you already have those qualifications and you're one of the many starving Ph.D. holders, it's time to hit up some companies.
Banks, dating platforms, and other data driven industries are all waiting to throw money at you. And with merely 2 years experience, you can earn between $200k – $300k a year.
Who says being a nerd sucks?
Talent Agent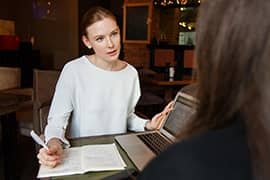 Some would argue that talent agents are the gateway to success for musicians, actors, and athletes.
That's because agents are responsible for discovering those individuals, getting them jobs, and negotiating their contracts.
The lure of celebrities and exposure to fame is very appealing. But make no mistake, this job requires a lot of time and responsibility.
Despite most talent agents having Juris Doctor (JD) degrees, it's not really a requirement. Although, such a degree might prove useful if you're setting up your own agency.
Becoming an assistant or working within an agency are the best ways to enter this industry. That experience matters more than a stellar educational background.
Salaries in this industry are determined by an agent's client list, the number of clients they bring in, and the company they work for. As a result salaries can start as low as $200,000 and soar into the millions.
Marketing Manager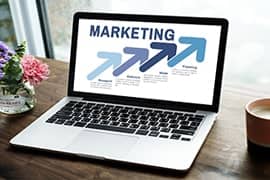 Having the ability to deliver an idea and influence an audience is what most marketing managers do.
Gone are the days when managers needed 100 years of education, experience, and on-the-job training to become managers.
Today, it's all about data and results. That's why marketers, especially social media marketers, have the ability to earn ridiculous amounts of money.
They're responsible for creating and executing marketing campaigns that increase revenue. And they do so via customer acquisition, conversion and retention.
Yes, companies would love if you had a degree. But it isn't necessary.
If you can produce profitable campaigns that get great results consistently and cost effectively, nothing else matters.
Companies love making money more than they care about your degree and 4.0 GPA.
If you've got old-school experience and new-school training, you can parlay that into the role of marketing manager and a rich salary.
Information Security Analyst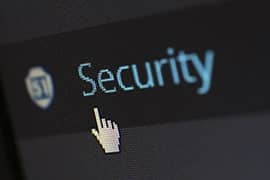 With so much sensitive data being online these days, someone needs to help keep it safe and secure.
These people are called security analysts. And they're responsible for preventing things like phishing emails, hacking, and internal cyber threats.
This job is also one of the fastest growing careers for the future.
Companies are doing their best to avoid becoming the next Wells Fargo, Facebook, Ashley Madison, etc, to suffer a major data breach.
Hiring managers usually look for candidates with degrees in IT. However, some companies are willing to overlook that if you have advanced training, certifications, and experience in cyber security.
And given the high value of data, businesses are willing to pay the best candidates a lucrative salary.
Petroleum Engineer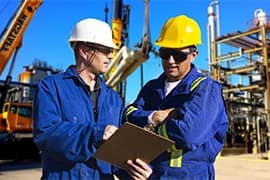 Most people in this field are like analytical alpha dogs.
To them, their jobs are all about powering the world. And they take great pride in knowing that without oil and gas resources, most countries would still be trapped in the Stone Age. Some countries might not even exist.
The road to becoming a petroleum engineer usually begins in high school. It then progresses to college where a Bachelor's Degree in Petroleum Engineering will give you access to the best energy companies in the world.
So if you've got an interest in math and science then you can lay the groundwork for a very exciting and rewarding career.
Salaries usually start around $100,000. And most graduates find jobs immediately upon graduation, some even sooner.
Once you're in the industry, acquiring licenses and certificates can easily boost your compensation beyond $260,000 a year.
Final Thoughts About High-Paying Jobs
Getting a high-paying job is certainly possible. This list is proof that you can earn $1000 a day.
Is it easy? No.
But if you're looking for easy, then you're already capping your potential – and wasting your time.
Most of the jobs you just read about require hard work, experience, time, and patience. If they didn't, their salaries wouldn't be so high.
However, some jobs are simpler than others – like starting a blog for instance.
Also, it doesn't matter whether you're in school, graduating, or currently in the work force. As long as you have a plan and a desire for it, you can get your six-figure dream job.
Whatever you do, just don't sit behind a desk or on the sidelines "hoping" for the right opportunity to fall your way. You've got to create the opportunity.
It's kinda like right now, where you have the opportunity to share this list with other people just like you.
All it takes is a few seconds and you can literally help someone else who might be looking for a list of high-paying jobs.
So click the buttons below to share this post now.